Camp Hela
Camp Hela - 2019 - Is Full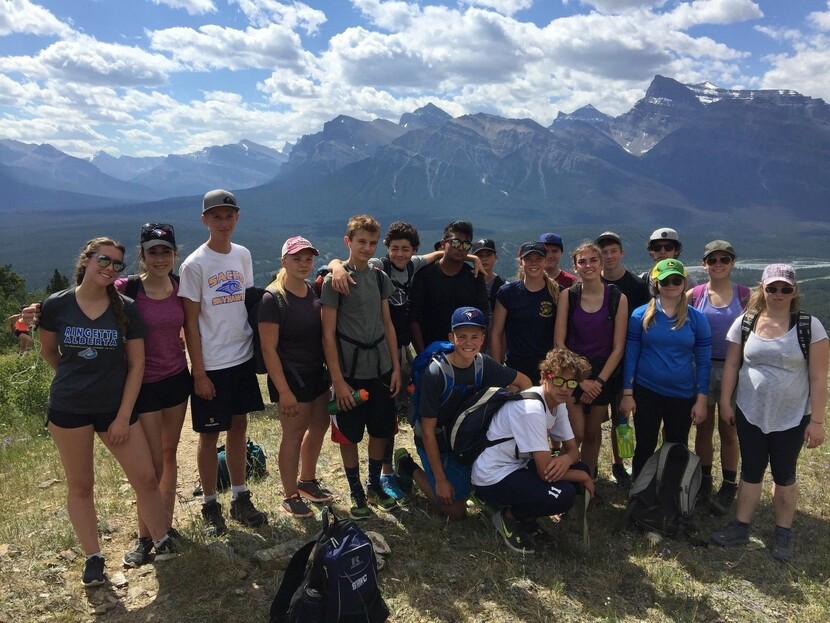 Note: Camp Hela is full for this year.  If you wish to be put on a waiting list, please give us a call, or Email Us at registrar.ss@gsacrd.ab.ca

Join us at Camp Hela this summer to complete Phys. Ed 10 and CALM 20 and earn seven High School credits. Begin your CALM 20 course and then attend Camp Hela, a retreat west of Rocky Mountain House. Enjoy a variety of outdoor activities like canoeing, hiking and biking while earning credits for Phys. Ed 10. This course is very popular with students entering grade 10. Students will receive detailed itineraries in May.
Program Fee:  $575.00 camp fee (extra fee of $35 + GST for gluten-free/dairy-free/vegan diets).  

EARLY BIRD REGISTRATION FEE OF $500 (by March 15, 2019)
The fee for this program includes instruction on and off campus, transportation, meals, lodging and equipment.
Dates:          
May 15: Parent/Student Information Night at 5:30 p.m. at District Office.

July 2: Mandatory Orientation Session from 1:00 - 4:00 p.m.
July 8-12: At Camp Hela  
July 2 - 19: Complete CALM 20 at home online anytime between those dates. This can generally be done within about 4 days.                  

Location:  About two and a half hours south-west of Edmonton. Camp Hela is 24km outside of Rocky Mountain House                      
Website: www.helaventures.com          
Camp Hela - Early Bird Registration
Register for Camp Hela up until March 15, 2019, and pay the Early Bird fee of $500 (After March 15, the fee becomes $575).